11.11 Angel Number Candle
Regular price
Sale price
$52.00 USD
Unit price
per
Sale
Sold out
Step into a realm of unparalleled vibrancy with our exclusive 11.11 candle. Encased in a radiant iridescent vessel, this 11.25oz masterpiece holds the essence of the purest ocean whisper, evoking a sense of cleansing serenity.

Immerse yourself in the angelic energy of the angel aura quartz, a crystal that transcends the ordinary. The powerful affirmation, "In this light, I begin again," embraces the significance of 11.11, symbolizing new beginnings, spiritual awakening, and alignment with higher vibrations.

Crafted with 100% soy wax and a clean ocean whisper fragrance, this candle epitomizes purity. Light the wick to embark on a journey where the crystal and fragrance converge, amplifying manifestation properties to a level beyond imagination.

Our commitment to excellence is reflected in every detail—cotton and zinc-free wick, no paraffin, phthalates, or fillers. The reusable iridescent vessel is a beacon of elegance, extending the experience far beyond its initial 55-75 hour burn time.

This is more than a candle; it's a portal to the highest vibrations, a limited edition ode to new beginnings. Elevate your space and spirit with the 11.11 angel number candle—a symphony of purity, inspiration, and cosmic energy.


Share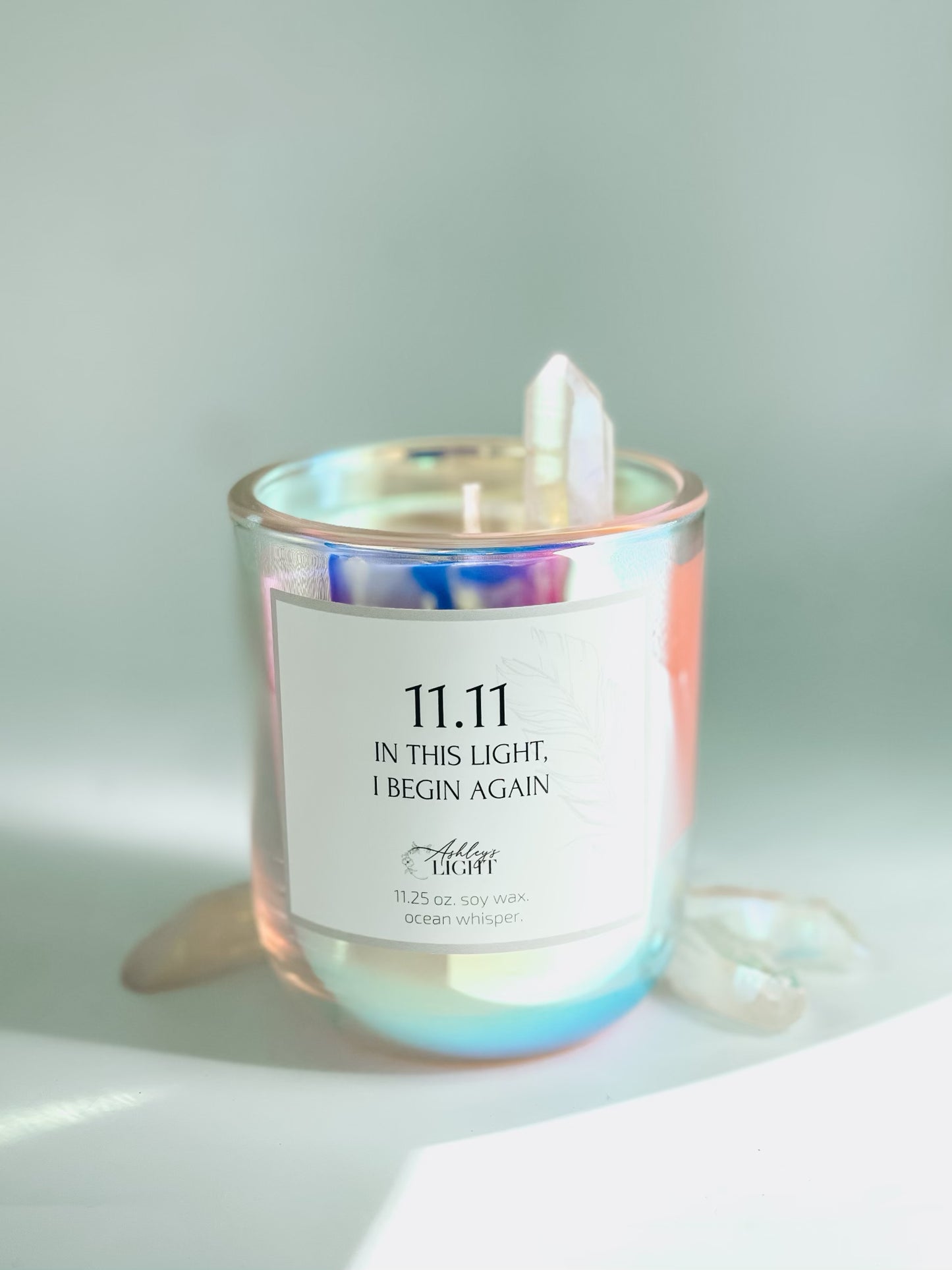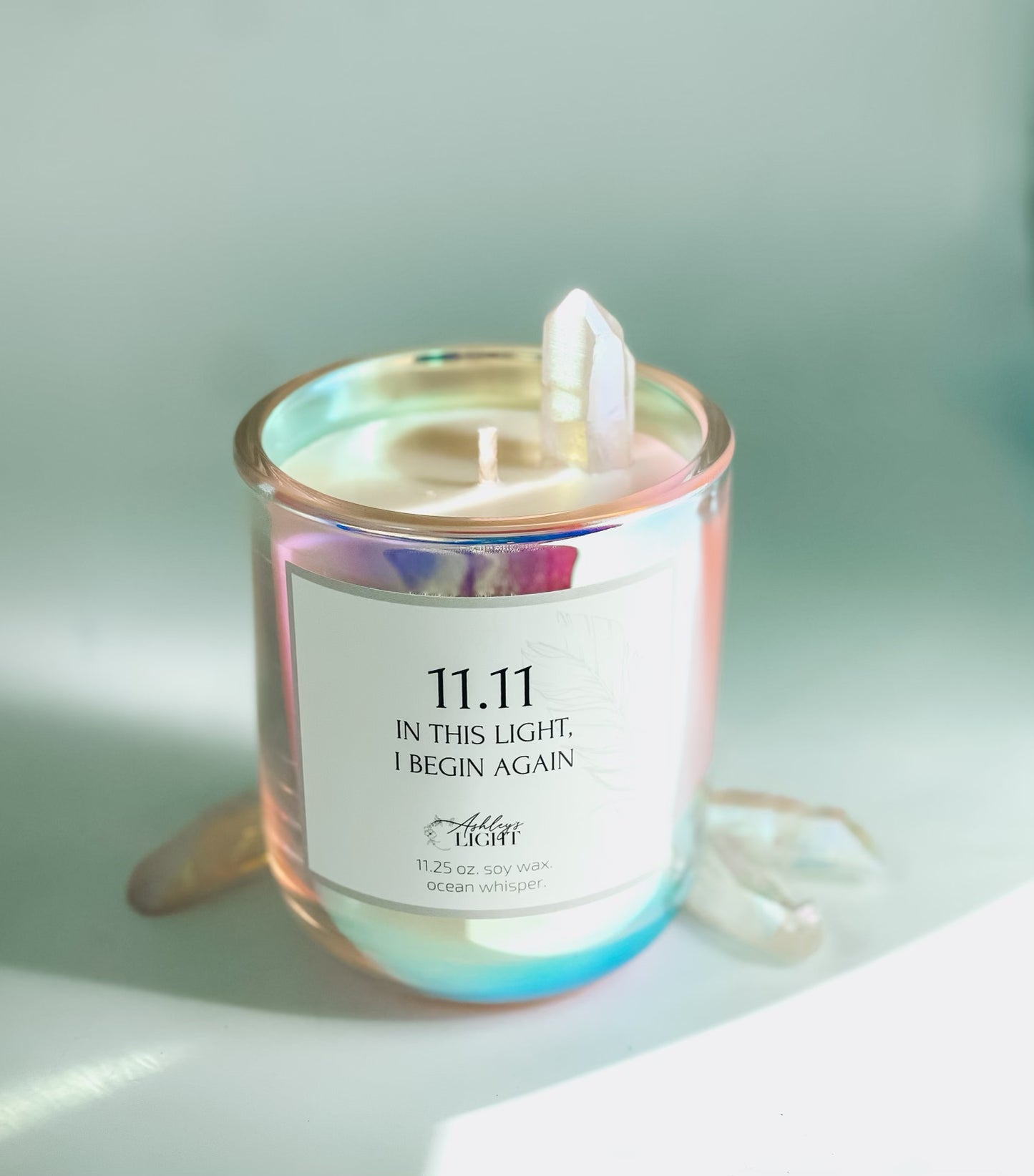 Shipping policy

Ashley's Light Shop is pleased to offer free shipping over $100 within the United States. 

Canadian buyers are responsible for any customs and import taxes that may apply.

If you're outside of the US and Canada, we can process orders via invoice so please email ashley@ashleyslightshop.com to purchase.

Orders typically go out within 1-2 business days of purchase. Please anticipate a little bit longer during holiday seasons.

Ashley's Light Shop is not responsible for delays due to customs or postal issues.